2019 Archived News
Foundation Receives $25,000 from Black Hawk Economic Development for CAPS
January 2020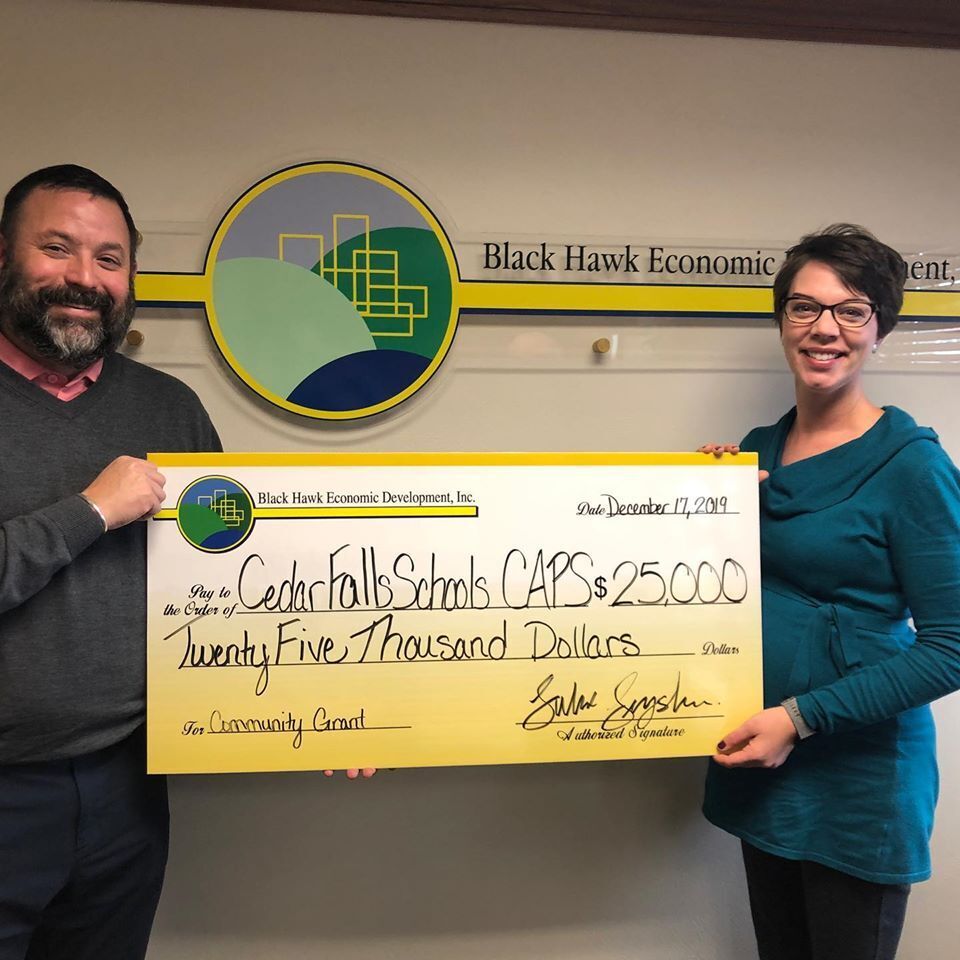 The Cedar Falls Center for Advanced Professional Studies (CF CAPS) program is an innovative High School Elective Course that takes students outside of the traditional classroom for half their day, each day for an entire semester. They are immersed in professional environments to develop problem-solving and professional skills to work on real projects for real business clients. This experience along with focused development on career exploration helps prepare each student-associate for their purpose beyond their life as a student. CF CAPS is an example of how business, community and education can partner to produce personalized learning experiences that educate the workforce of tomorrow, especially in high skill, high demand jobs.

The CF CAPS program believes that every student should have an opportunity for this kind of experience, regardless of where they live. Black Hawk Economic Development recently awarded a $25,000 grant to the CF CAPS program to support the development of a Cedar Valley CAPS program, in an effort to impact more students and districts. 

Thank you BHED! Click here to learn more about CAPS.
Consider a gift to the Cedar Falls Schools Foundation through your retirement account 
January 2020


If you are 70½ years of age or older and believe in our mission, you can make a direct, tax-free gift from your IRA to CFSF. Giving from an IRA is an easy and convenient way to make a gift, with the amount of your gift excluded from gross income as a tax-free rollover and it counts toward your annual required minimum distribution.
Cedar Falls Schools Foundation Announces Annual Campaign
December 2019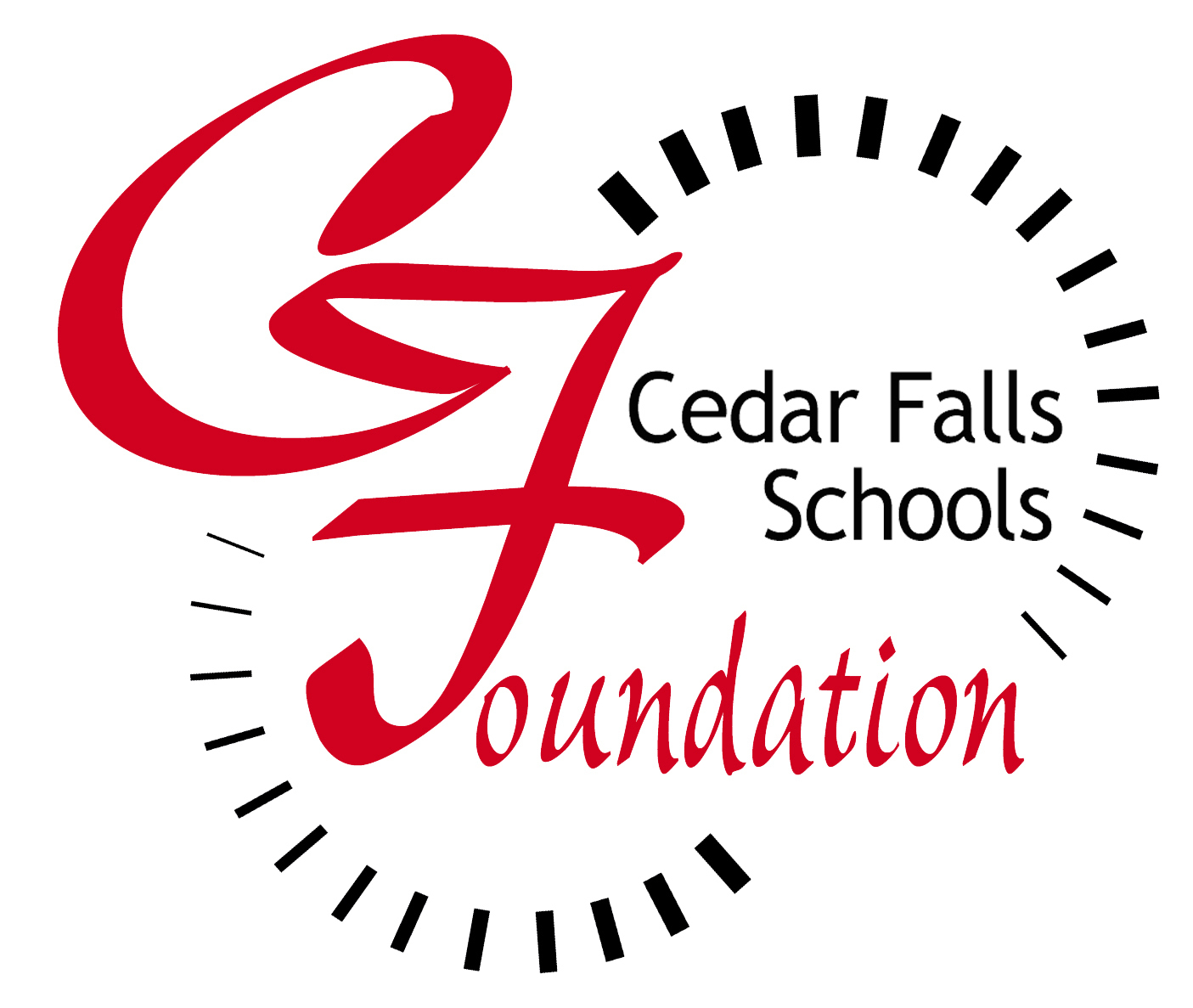 The Cedar Falls Schools Foundation (CFSF) is pleased to announce its Annual Tradition of Excellence Campaign. Since its inception in 2007, contributions from parents, community members, alumni, businesses and organizations have helped the Foundation establish grants, scholarships and assist with programming needs. The CFSF is an Iowa nonprofit corporation for the sole benefit of the Cedar Falls Community School District and is exempt from federal income taxation under Section 501(c)(3) of the Internal Revenue Code. Your gift may be tax deductible.

To contribute to the Annual Tradition of Excellence Campaign, please click here.

To learn how previous year's campaign gifts have made a difference, please click here.
Congratulations 2019 Excellence Grant Recipients 
November 2019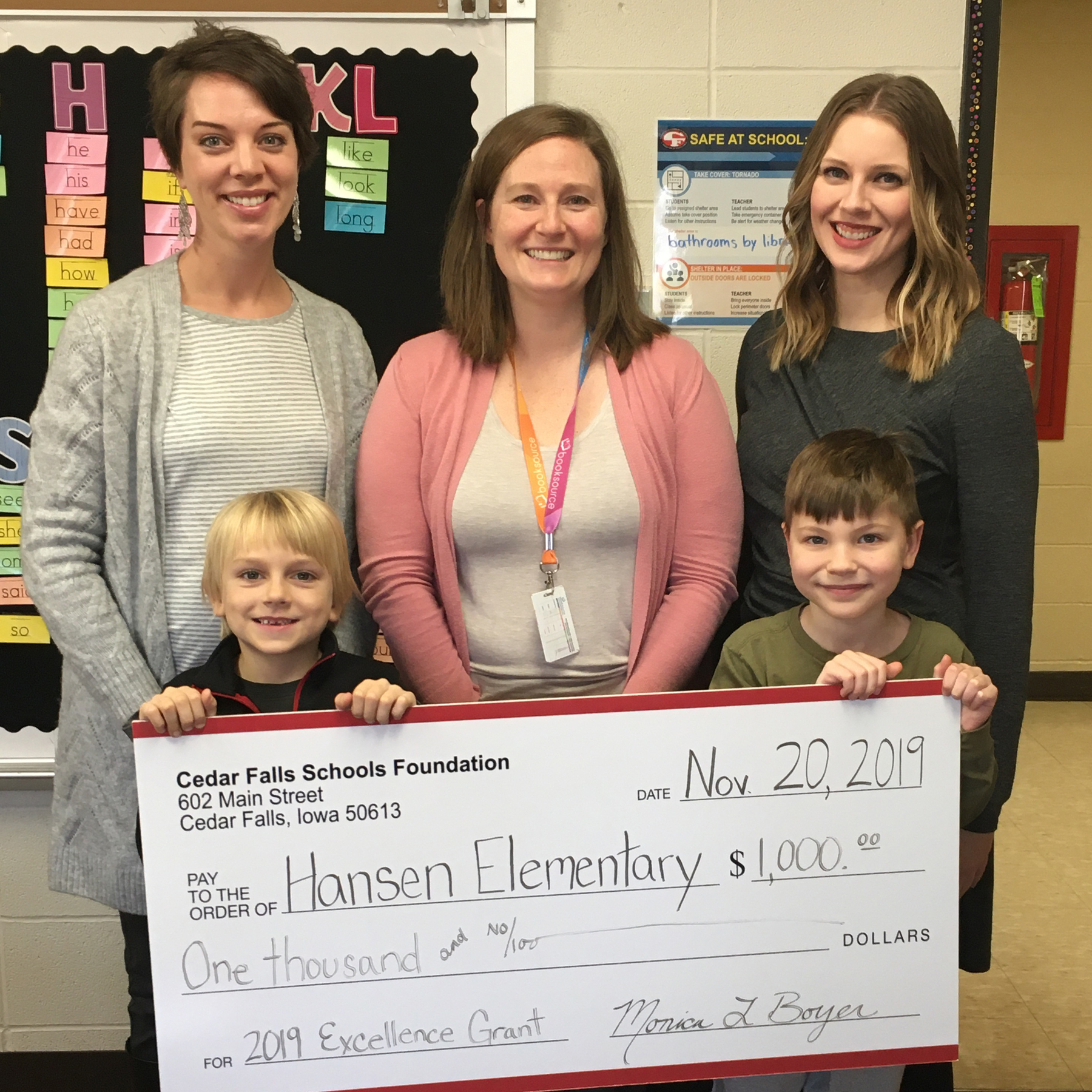 Eighteen Excellence Grants, totaling over $15,000, were awarded in November for innovative projects in the classroom ranging from 3D printers to disc golf materials. Grants were available to pre-k-12 educators and made possible through donor gifts. Four named grants were awarded this year in memory of Pat Lyman, Robert L. Savereide, Amy Denholm and Jim & Karen Bolger.
Click here to see all of the projects supported this year.
Donor Spotlight 
October 2019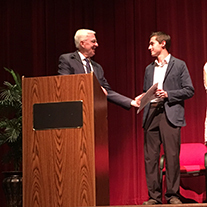 Ronald Juhl, a 1959 graduate of Cedar Falls High School, has been providing a scholarship to a graduating senior for almost 20 years. Impressed with the work from the Center for Advanced Professional Studies (CAPS) program, he recently revised his scholarship criteria and renamed the scholarship to the Ronald E. Juhl CAPS Scholarship, making this the first scholarship for students who have participated in CAPS during high school.
Thank you Ron for your continued support of our students! 
Pictured: Floyd Winter, past Foundation President, awarded Walker Zey the 2019 Ronald E. Juhl Scholarship