2022-2023 Preschool
Registration for 2022-2023 Preschool will be open and the link will be live Friday, January 28, 2022, at Noon.
Please have this information ready when you register your child for preschool:
Student Last Name
Student First Name
Student Date of Birth mm/dd/yyyy
Address
City, State, Zip
Parent/Guardian Last Name
Parent/Guardian First Name
Primary Phone Number
Primary Contact Email
Preschool School Choice In Order of Preference (1-3)
Required Head Start Guidelines
Cedar Falls CSD partners with Tri-County Head Start for preschool. You will need to choose from one of the below answers.
This is a required answer, even if you do not qualify.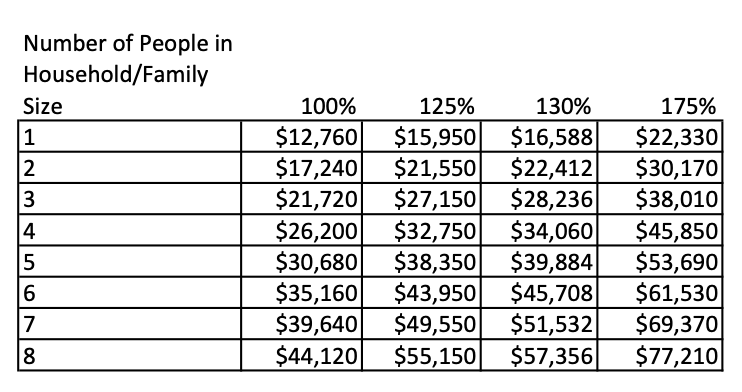 If this does not pertain to your household income, click 'Do Not Qualify'.
2021-2022 Preschool
Preschool is 8:45 a.m. to 1:50 p.m. every day school is in session. There is no wrap-around care.
The Cedar Falls Schools Preschool Program is in its ninth year. This program is funded by the Statewide-Voluntary Preschool Grant and Head Start dollars. Children that live within the Cedar Falls Schools' boundaries, and that will be age 4 by September 15 of that school year, are eligible to participate in the program.
Classrooms are located at Aldrich, Cedar Heights, Hansen, Lincoln, Orchard, North Cedar and Southdale Elementary. Our program integrates students from the grant, Head Start, and students with special needs. The tuition is free to all that participate.
The district follows a "first come, first served" policy.
Transportation is the responsibility of the family. Breakfast and hot lunch is served daily. All students will not be required to eat breakfast at preschool. The parents are responsible for the cost of breakfast and lunch. Free and reduced meal prices will be available for those families who qualify.
Questions about the preschool program may be directed to the Administration Office at 319-553-2422.

Dear Parents:
You have already celebrated many firsts with your child. Now you are approaching another milestone as you and your child prepare for preschool in the Cedar Falls Community School District. Your child will learn to work and play with others, to express themselves, to learn to use and manage their bodies, and to extend their interests and understanding of the world about them. This will be a time to nurture curiosity and an eagerness for learning. Your child will develop literacy, mathematics, science, social studies, arts, technology, and process skills. The pleasure of learning begins in preschool and is encouraged and embraced each day in the preschool rooms. Above all, your child is cherished as an individual. As a parent, you are your child's first teacher. We invite you to continue to be a visible and active part of your child's education. You are now beginning a partnership between home and school that will provide a smooth transition for your child into our kindergarten program and future learning throughout the entire PK- 12 experience. If you have any specific questions about the preschool program at your school, please feel free to contact us. Welcome to the excitement of learning in the Cedar Falls Community Schools! We are proud of our preschool program!
Sincerely,
Pam Zeigler
Associate Superintendent
Preschool Handbook 2021-2022.pdf