Sunday, December 01, 2019
Click here for info...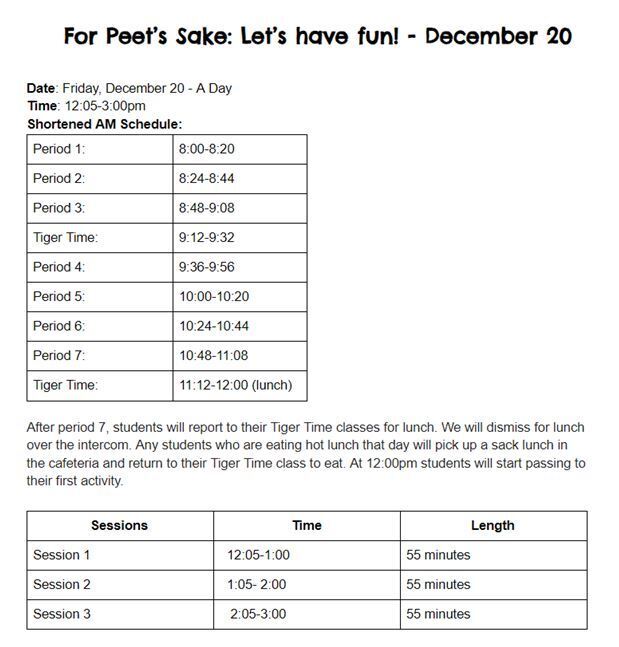 If you know your student will be absent on Friday, December 20 for all or part of the day, please call (319)553-2771.
Students who have classes at the high school must attend those classes at the normal scheduled time.
See Mr. Boevers or Mr. Urbanek with questions.