Thursday, March 07, 2019
Extended Day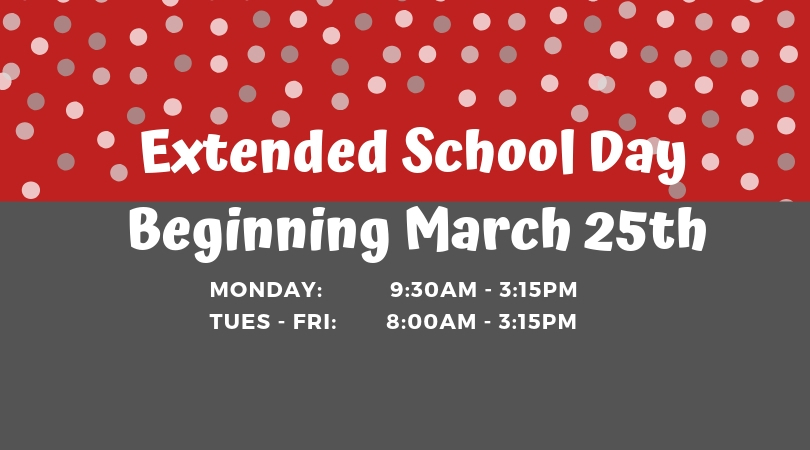 Due to the historic winter weather we have endured the past few months, the CedarFalls School District will make adjustments to our daily schedule starting Monday, March 25; the first school day back following Spring Break. We will add 15 minutes of instructional time to the end of each day, this means that the student academic day will end at the following times:


High School: 3:10 p.m.
Junior High Schools: 3:15 p.m.
Elementary Schools: 4 p.m. (Wednesdays at 2:05 p.m.)
Preschool: 2:05 p.m.


This change to the length of the day will allow the District to recoup 2 full days of instruction and move the last day for students to June 6.


We appreciate your cooperation and flexibility as we deal with a situation few, if any of us, have encountered before. These changes to the student day will take effect on Monday, March 25. If you have any questions please do not hesitate to contact your building principal or the district office.