Friday, July 20, 2018
August 23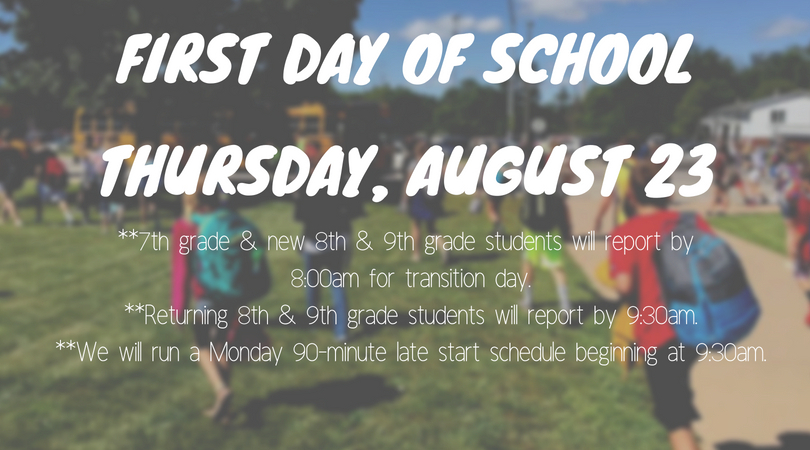 Thursday, August 23 will be an 'A Day'.
Buses will run a normal Tuesday-Friday pick-up schedule for all 7th and new 8th and 9th grade students. It will run a second schedule, the Monday 90-minute late start schedule, for all 8th and 9th grade returning students.
Students with high school classes, you will attend those classes on Thursday, August 23.
School will dismiss at the normal dismissal time of 3:00pm.
Friday, August 24 will be a 'B Day'. Classes will be held as normal.