Tuesday, August 01, 2017
Back-to-School Night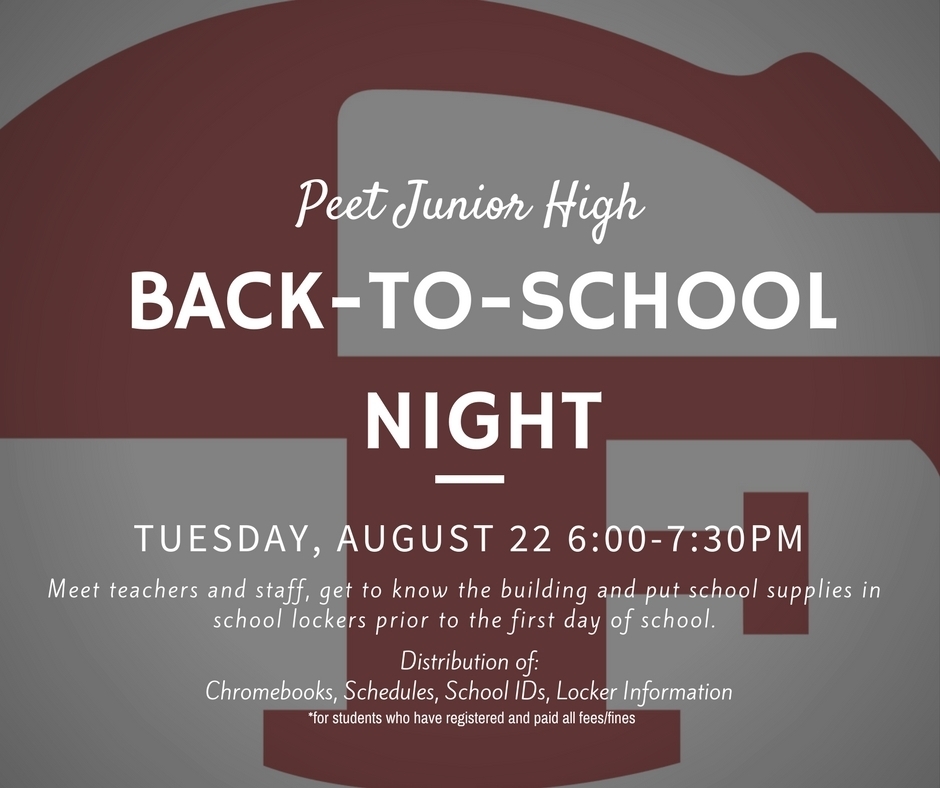 We will hold a Back-to-School Night for all Peet families on Tuesday, August 22nd from 6:00-7:30 p.m. at Peet Junior High. The following will be distributed on this night:
School ID
Chromebook
Locker information
Student schedules
**to students who have completed online registration and paid fees
Students will also be able to meet teachers and staff, get to know the building and put school supplies in their school lockers prior to the first day of school.
Iowa Sports Supply will also be selling PE uniforms at the Back-to-School Night. Tops will be sold for $10.00 and shorts will be sold for $13.00. Returning students are welcome to wear previously purchased uniforms.
It is our understanding that some students have already viewed their preliminary schedules. Please note that room and teacher changes are still being made. The students will receive their FINAL schedules at Back-to-School Night.