Thursday, September 29, 2016
Hat Day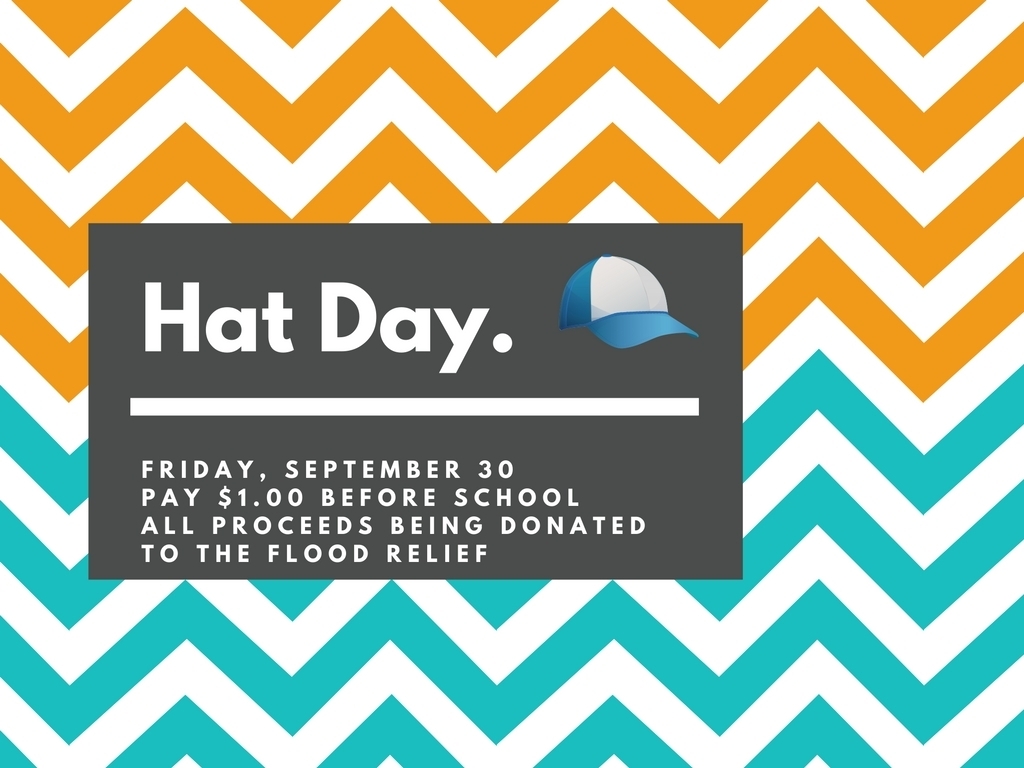 Here is another way Peet Families can help with the North Cedar Flood Relief:
UPS is teaming with Cedar Falls High School to help provide flood relief for residents of Cedar Falls.
UPS is delivering a truck to Division Street in front of Cedar Falls High School. We can stock that truck with needed supplies to help our flood victims here in Cedar Falls. Help show your support to the many Cedar Falls students and families that are going through a tough time.
Here are items that are needed. Please deliver them to the UPS truck in front of Cedar Falls High School any time from 7:30 a.m. - 3:30 p.m. The UPS truck will be in front of the high school from Monday - Friday of this week.
Gloves (rubber)
Garbage bags
Paper towels
Sponges
Scrub brushes
Bleach (big item needed)
Bottled water
Canned food
Can openers
Empty Boxes
Box tape