Friday, January 03, 2020
Youth Winter Programming at the Cedar Falls Public Library
Our Cedar Falls Public Library has some great Winter/Spring program activities for kids of all ages. If you're looking for a way to beat the winter blues and have your kids get involved in fun and free activities. Check out the schedule below to see what's happening!
In other exciting news, the Cedar Falls Public Library is going fine free! Check out the link for more information about the library's new policy regarding overdue materials.
We are very fortunate to have such a great public library in our comm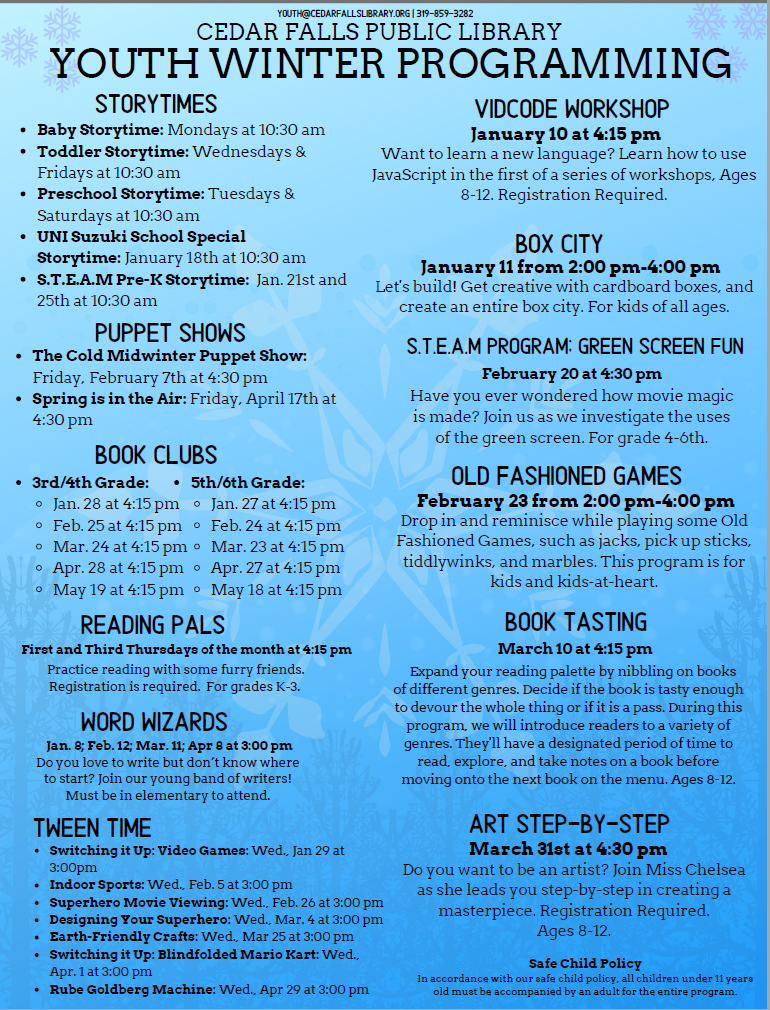 unity, and we encourage our families to check it out and get involved!