Monday, November 13, 2017
Cedar Heights Celebrates Veteran's Day
Each month at Cedar Heights we focus on a different pillar of character. During the month of November we are focusing on the pillar of Citizenship. One of the areas we really looked at was how we can honor our brave veterans and thank them for their service to our country. To prepare for our special assembly to honor our veterans Mr. Hansen worked in Music to teach our students the National Anthem, and Mrs. Ahrens read the book Let's Celebrate Veteran's Day by Barbara deRubertis. Our students brought in cards with the name of veterans who have served in their families, and we invited several veterans to join us at our assembly.
Our Citizenship assembly was on November 10. All our staff and students wore red, white, and blue for the occasion. We had a special honor guard from the AMVETS present and retire the colors. We sang the National Anthem as a school and said the Pledge of Allegiance. Our special veteran guests were introduced to the school. We had a special medley of Armed Forces music, where we recognized the different veterans and the branches in which they served. Mrs. Beisner shared a passage of our Veteran's Day book to teach us about the meaning of the holiday. The veterans had a very special thank you for Mrs. Beisner for her hard work in teaching patriotism to our students. Our kindergarteners sang a thank you song for our veterans. After our kids of character were recognized, the bugler from the AMVETS played Taps and the colors were retired.
During the assembly we learned that Turner, one of our former service puppies that our students had worked with passed his exam to be an official service dog! We are so proud of Turner's great accomplishment.
While you are in the building during conferences this week, we invite you to please come and look at our Wall of Thanks. We have an impressive number of veterans with ties to Cedar Heights.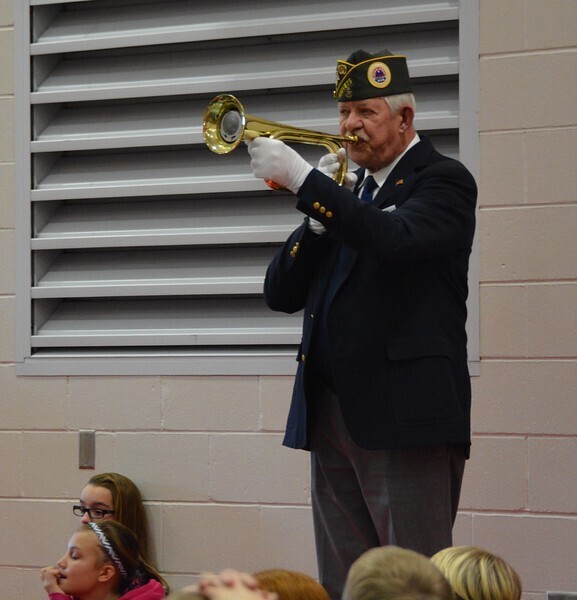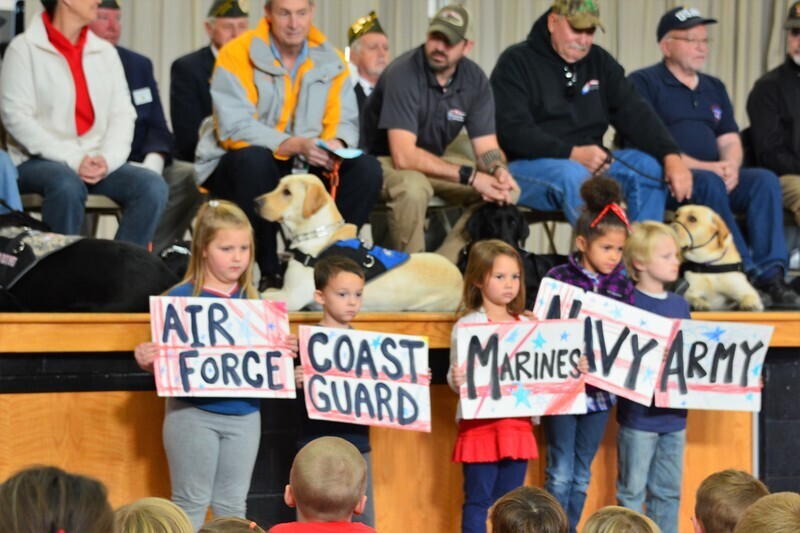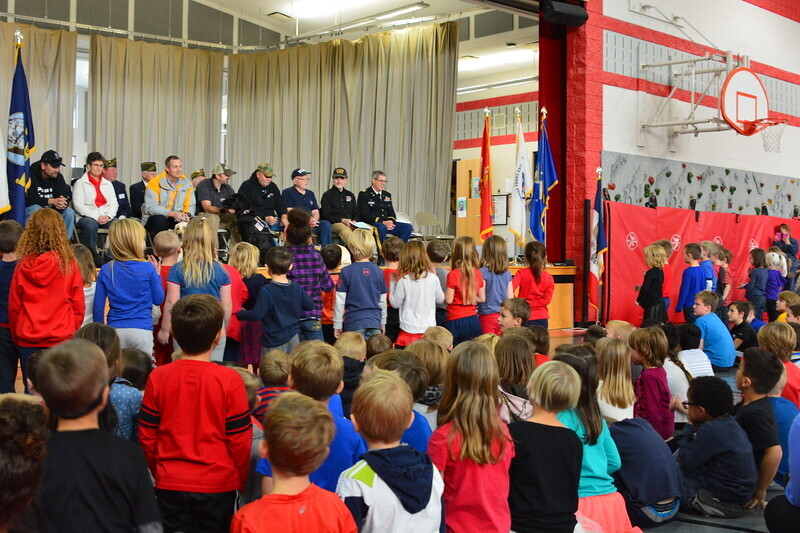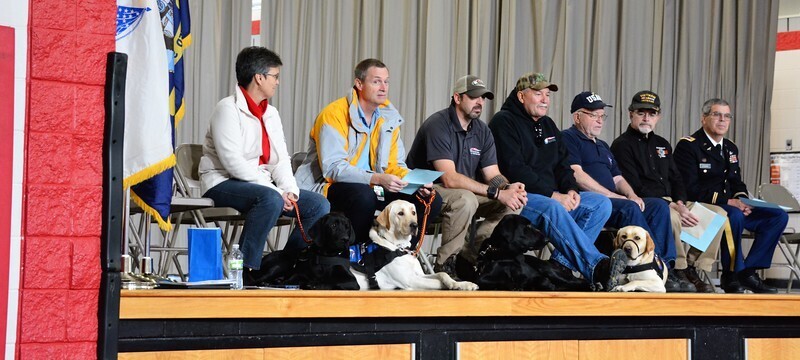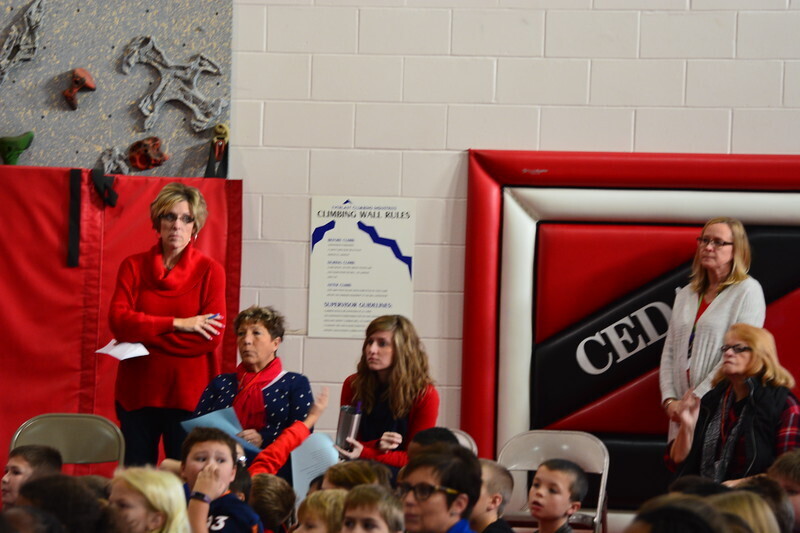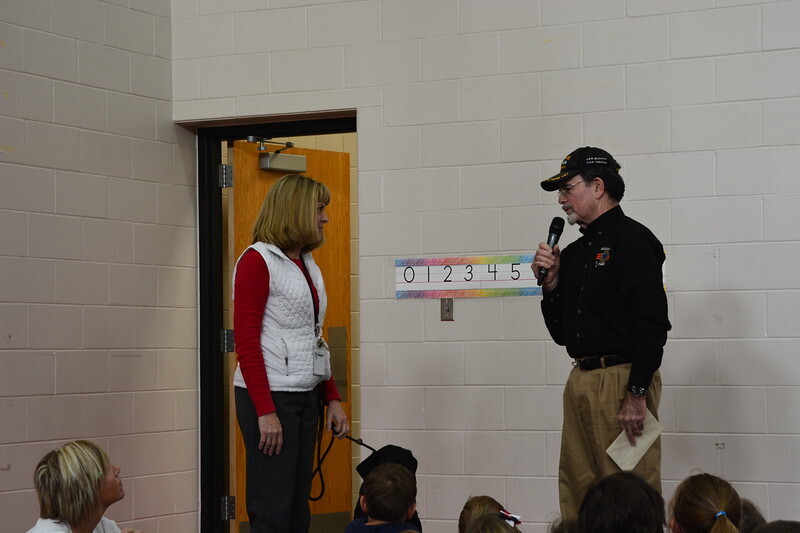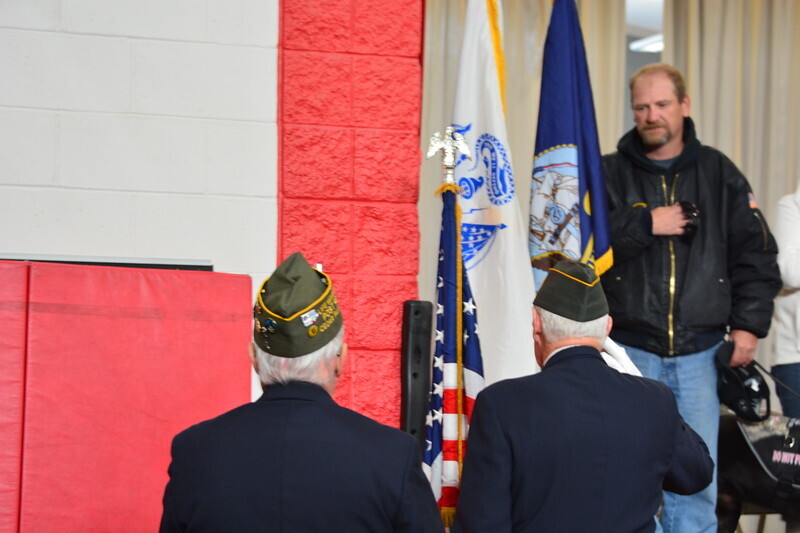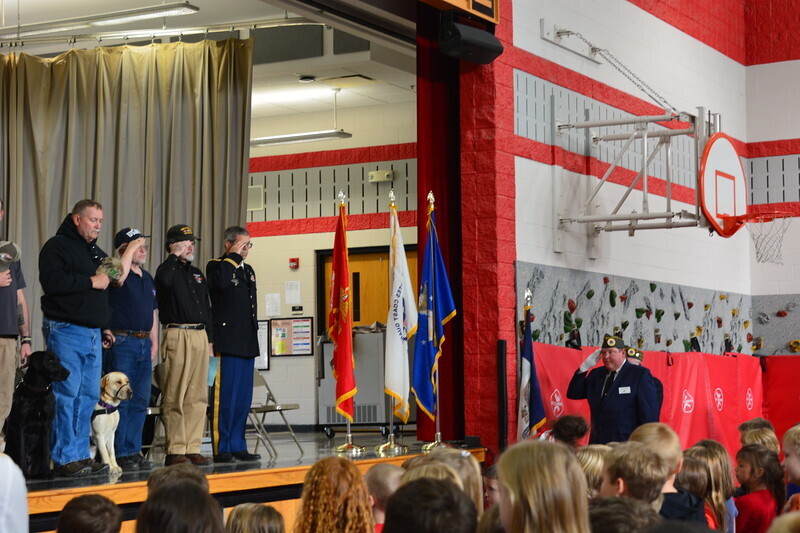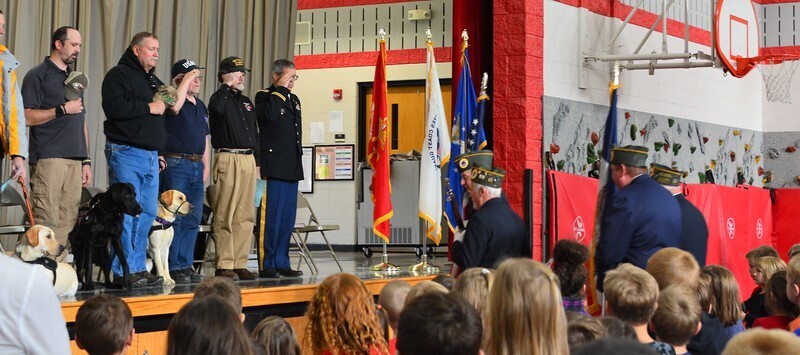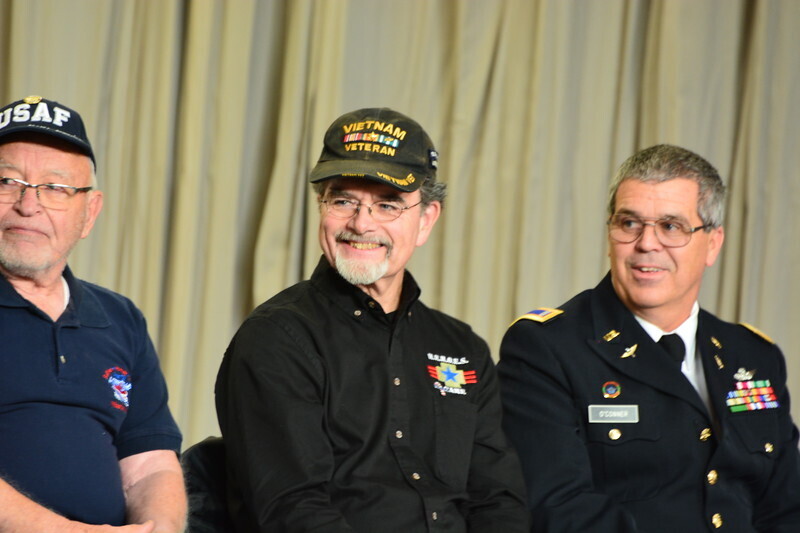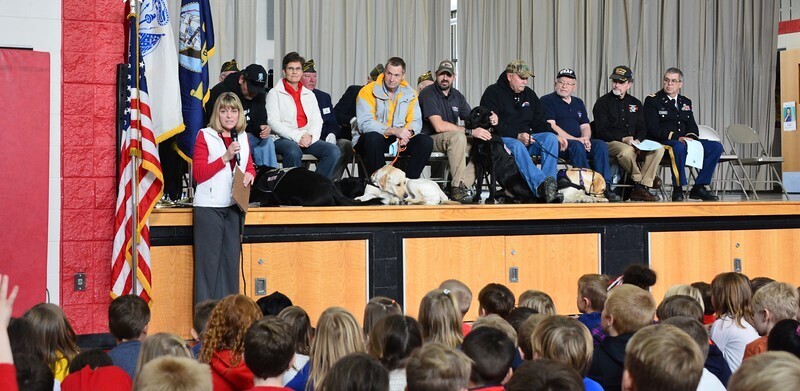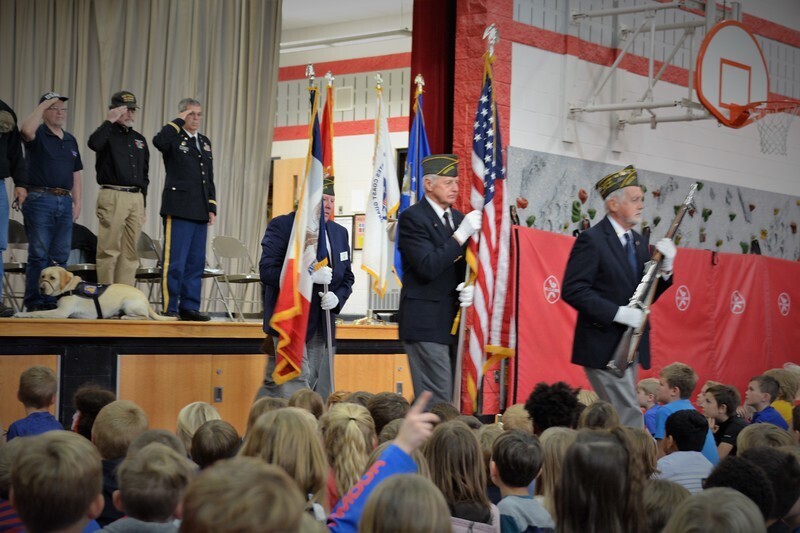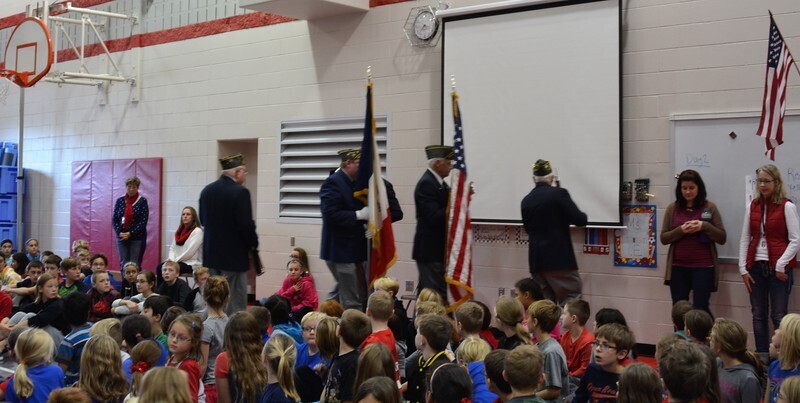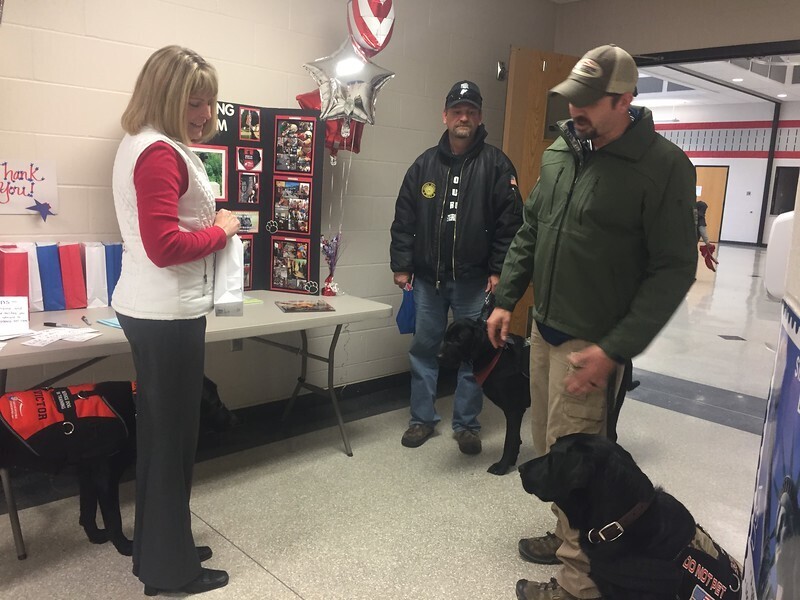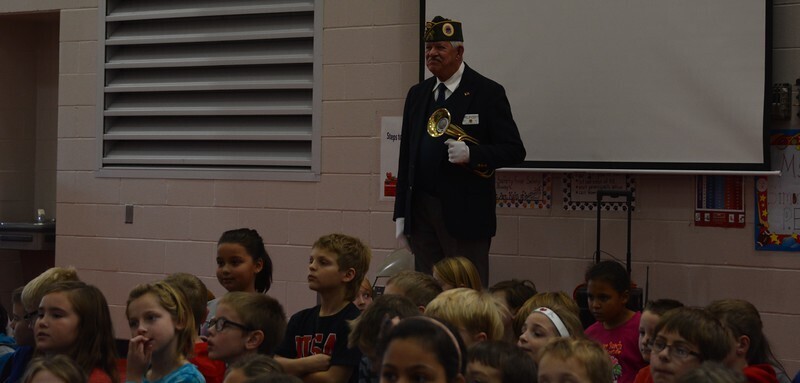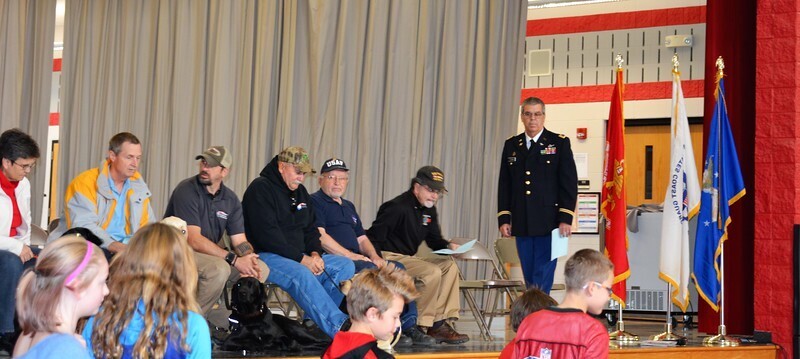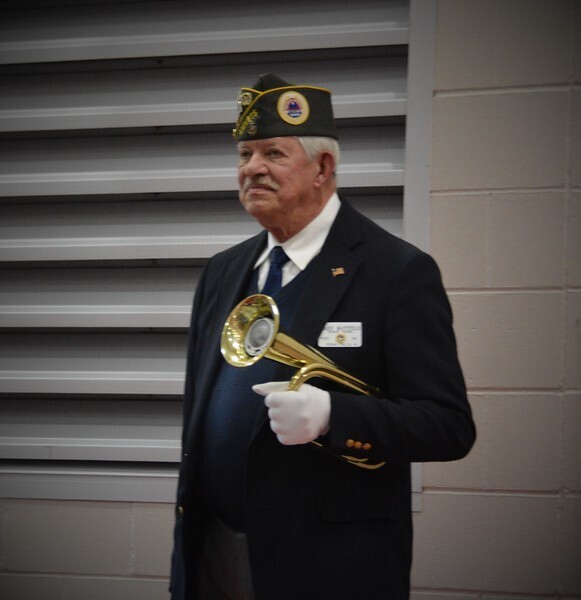 Thanks to Mrs. Pierce for her awesome pictures!!