Friday, October 27, 2017
Fire Prevention Week Poster Winners
October 8-14 was National Fire Prevention Week. This is an annual event put on by the National Fire Protection Association to help families learn how to handle a fire emergency in their homes. This year's Fire Prevention Week theme was "Every Second Counts: Plan 2 Ways Out!"
Cedar Falls firefighters came to our October Character Counts assembly to talk to our students about Fire Prevention Week, as well as to give them some tips about how to plan for a fire emergency. We learned:
Make a plan for your family to follow if your house is on fire. Make sure that everyone has 2 ways to get out of the house Making a map of your house with those exits marked would be a great way for everyone to know the plan.

Have 2 fire drills a year in your house. Try to have one at night and one during the day, if possible. Have everyone practice getting out through different exits.

Kids need to know how to get out on their own, in case an adult is not able to help them.

Check your house number. Is it clearly marked and easy for the fire department to find?

Close doors after you leave a room. This may help slow down the smoke, heat, and fire to get you out more quickly.

Once you are outside, stay there. You should never go back into a burning building.

Don't worry if the firetruck looks like it is going to pass by your house. Usually they drive by to check all the different angles of the house so they are best prepared to fight the fire.
The firefighters also told our students about their annual poster contest. Students were given paper to make a poster with this year's theme on it. The firefighers looked at all the posters from all the students in Cedar Falls and decided on winners. We had 3 winners from Cedar Heights!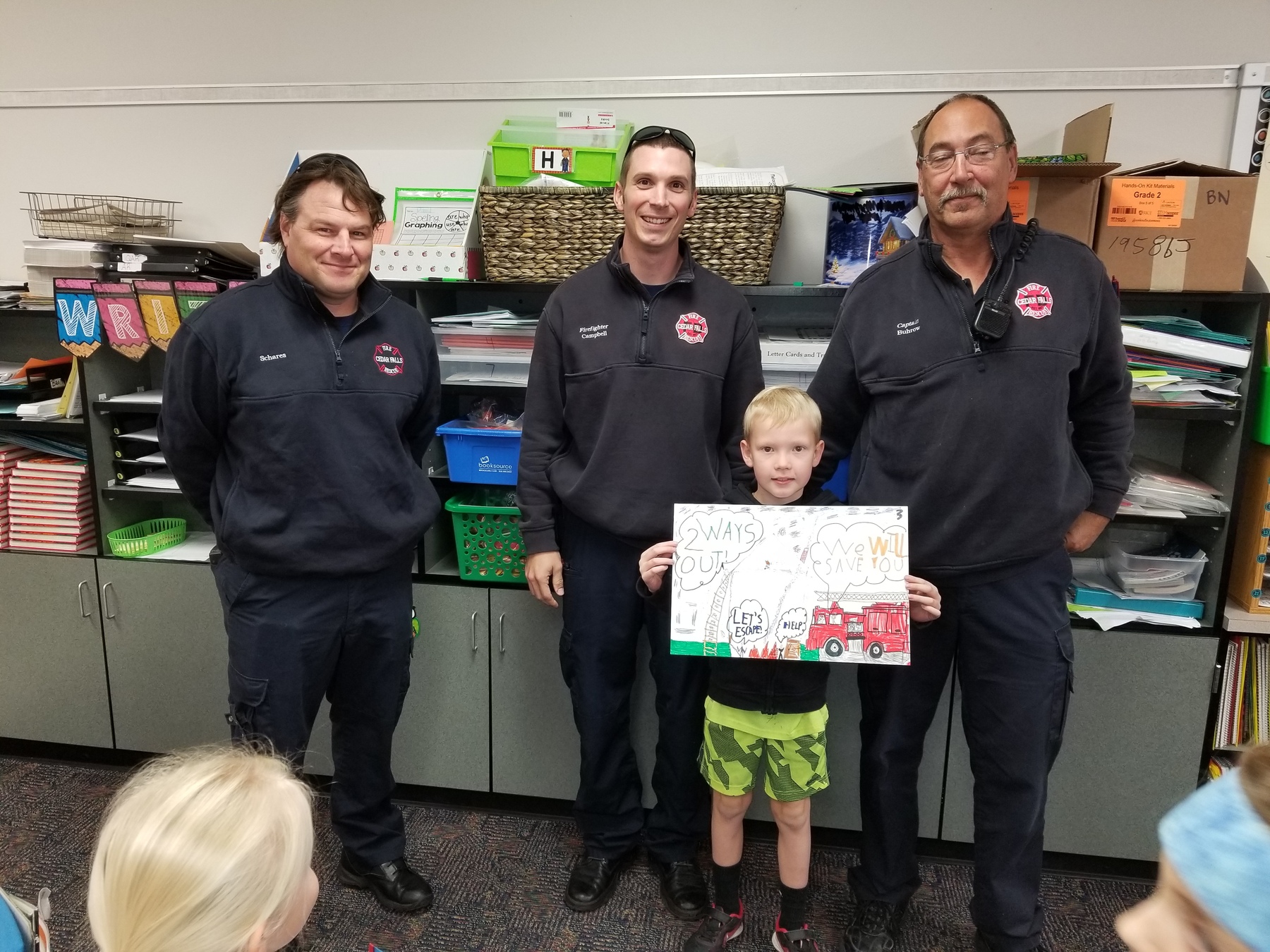 Carsen H. won 2nd place for 2nd grade.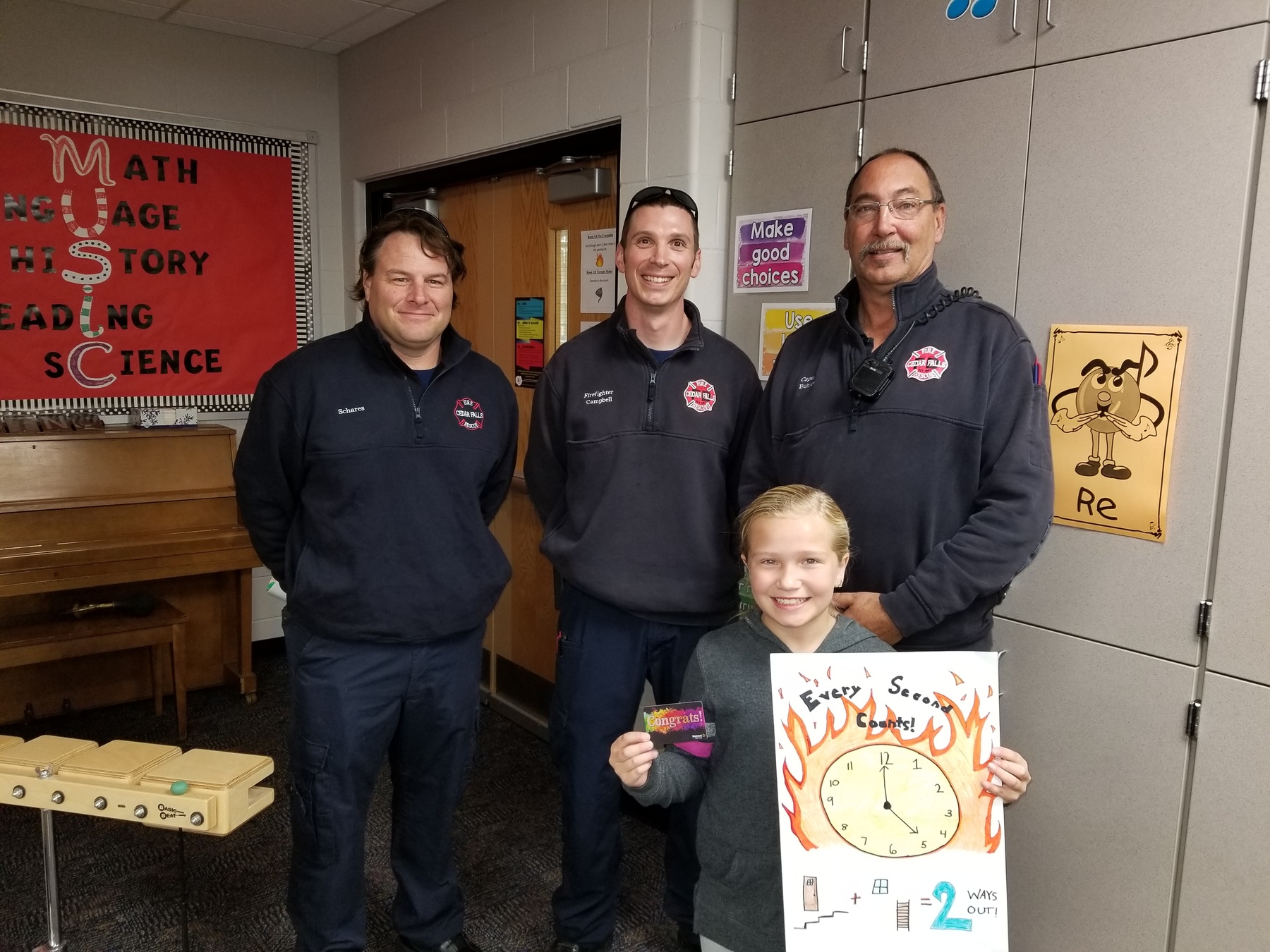 Keaton R. won 1st place for 4th grade.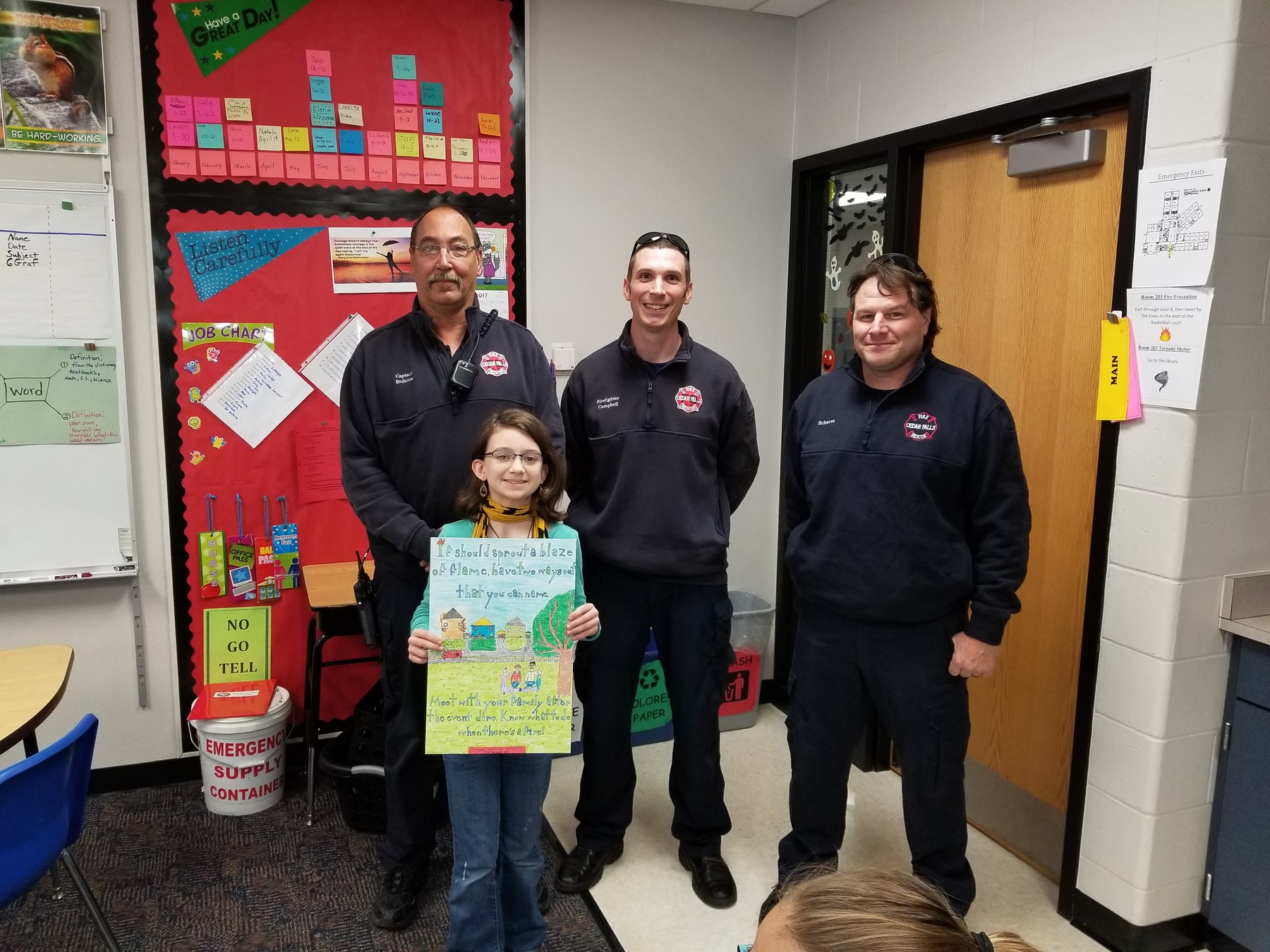 Natalie T. won the 1st place overall for the contest.


Congratulations, Carsen, Keaton, and Natalie!