Thursday, December 08, 2016
Leader In Me Newsletter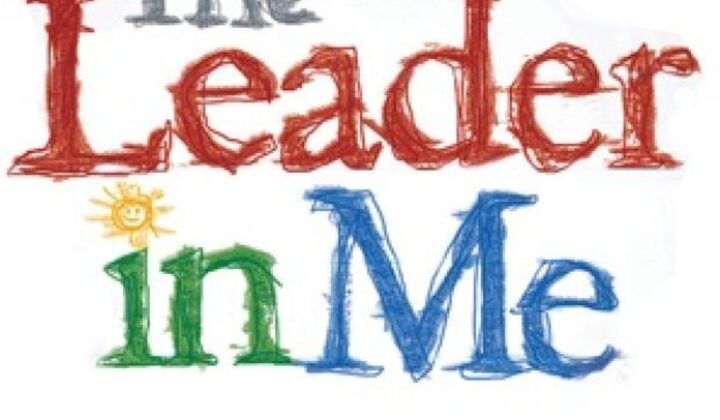 Student Life
Southdale Elementary
Welcome to The Leader in Me
Each new school year brings opportunities for academic growth and growth in all areas of development. Although children must be knowledgeable when they graduate, they must also be healthy, engaged, responsible, and caring people.
The Leader in Me provides your school with the vision and language to lead the school in a way that addresses all areas of development. As each child discovers and develops his or her unique gifts and talents, they are given opportunities to lead. As leaders, they become active, engaged partners in their own education and their self-confidence, responsibility, and initiative grows. The children quickly understand the benefits of different gifts and talents; they learn to listen to new ideas, work together to achieve results, and motivate one another to be the best.
We hope your school enjoys sharing these new opportunities. Together, you will watch each and every child grow throughout the year.
Supporting The Leader in Me Initiative
We are often asked how parents can support their school's leadership initiative. Each time we are asked we give the same answer "Use the 7 Habits language at home."
As the school year unfolds, the children are learning the language and meaning of the 7 Habits. By hearing the same language at home and at school, you send the children a strong message of what you believe is important and that we are all on the same team— the team that wants to help succeed. When parents and schools support one another, the sky is the limit!
Below is a summary of each of the habits:
Habit 1: Be Proactive (You're in Charge)
Habit 2: Begin With the End in Mind (Have a Plan)
Habit 3: Put First Things First (Work First, Then Play)
Habit 4: Think Win-Win (Everyone Can Win)
Habit 5: Seek First to Understand, Then to Be Understood ( Listen Before You Talk) Habit 6: Synergize (Together Is Better)Habit 7: Sharpen the Saw (Balance Feels Best)
Organizational Skills
Imagine a school morning where everyone knows what to do and is ready on time. Sound too good to be true? Well, it's possible! Organization is a skill learned over time. By teaching organization at home, your child will learn this very important skill.
Use the first three habits as a learning tool for you and your child:
Habit 1: Be Proactive
Habit 1 is about initiative and responsibility. Help your child determine what he or she will need for the next day. To start, writing a list may be helpful. Next, have your child gather the non-perishable items and put them in his or her school bag.
Habit 2: Begin With the End in Mind
Habit 2 is about visualizing how you would like something to turn out before it happens. If a smooth morning is the goal, brainstorm with your child how that will look and feel like. Your child may actually have time to do something extra in the morning if he or she is organized and you will all have a happy start to the day.
Habit 3: Put First Things
Habit 3 means focusing on the task when there's something else you would rather be doing — the hardest part of all! Help your child learn how to avoid distractions by reminding him or her that, if they stick to it, all the fun things can come right after—with no guilt or nagging!
Once children know these habits, and how to apply them, they can start tackling more difficult tasks independently. They will begin to feel self- confident and proud when they're able to complete homework, chores, and other tasks by themselves. They're also sure to be pleased when they find they have some extra free time to do what they'd like to do.
Remember, it may take time to teach your child these skills. Sometimes, it will seem simpler just to do it for them. But remember, your child won't learn how to be independent and successful if you always do it for them. Using Habits 1-3 is a life skill that will benefit them their entire lives.