Thursday, September 01, 2016
Junior High FCS Teachers Honored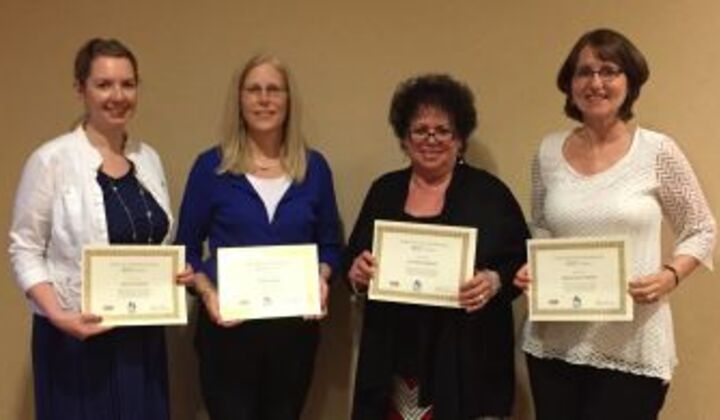 School Pride
Holmes Junior High
The Best In Iowa teaching awards were presented for service to the FCS profession to Holmes and Peet FCS instructors Megan Droste, Tammy Knox, Maxine Barrows, and Brenda Patterson.
BEST stands for Belong (Professional Membership, Professional Leadership, Professional Committees, Community/School Involvement), Excel (Mentoring, Honors/Awards, Presentations, Published Articles), Study (Graduate Credits, Workshops, Certifications), and Travel (School Visits, Business Internship, Business/Industry Visits, Conference Attendance).
In addition, Holmes FCS instructor, Maxine Barrows (CFCS), received the Iowa Family Consumer Sciences Educators Lifetime Achievement Award at the state IFCSE conference this summer after completing 45 years teaching Family and Consumer Sciences.