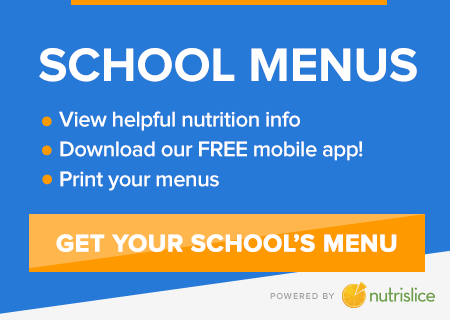 The District is proud to announce an exciting update to our school menus!
There is now:
More information about each food, including photos, nutritional facts and descriptions
A new menus website: http://cfschools.nutrislice.com
A FREE app for iPhone and Android, School Lunch by Nutrislice
A mobile website: https://cfschools.nutrislice.com/m/
And you can still print a PDF of the menu by visiting the menus website above
We've worked hard over the past few months to get the new site up and running. Pictures and descriptions of all items may not be available yet, but are coming soon. Printed copies of the menus will no longer be provided to students.
We hope you'll check out our new menus and let us know what you think!