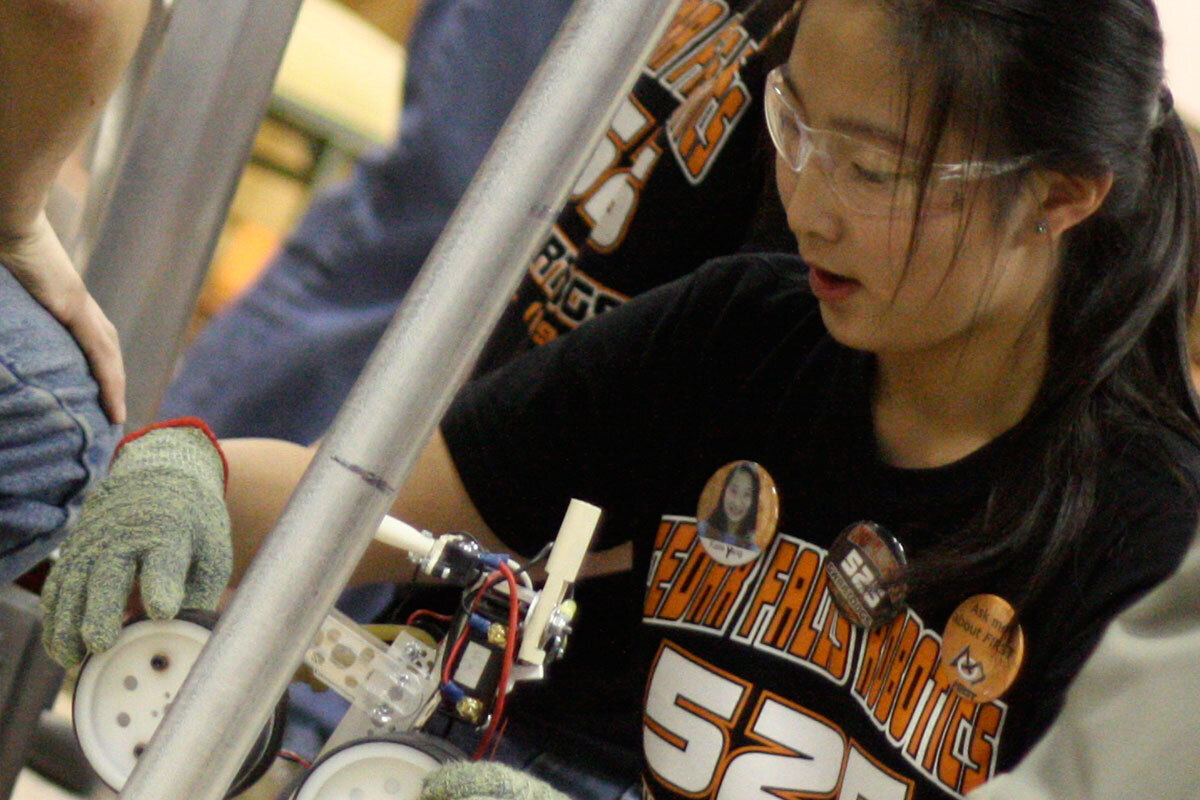 Robotics
Special Interests
Students interested in furthering their skills and knowledge in STEM are provided the opportunity to join a Robotics Team. Local businesses provide financial and professional mentoring support for the Robotics program in the Cedar Falls Schools.
Students in grades 9-12 can participate on FIRST Robotics Competition Team 525. The team designs and builds a robot for the new FRC game each year. The team then takes the robot to two regional events to compete with other teams from around the country.
The FIRST Tech Challenge teams include students in grades 7-12. These teams also build robots for the new FTC challenge presented each year. The teams compete in local leagues for the opportunity to advance to the Iowa State Championships.
Contact Ms. Kirkpatrick if you are interested in joining the FRC Team and Ms.McIntyre if you are interested in joining an FTC Team.
Julie Kirkpatrick
julie.kirkpatrick@cfschools.org
http://525swartdogs.org/
Carmen McIntyre
mcintyre227@yahoo.com
http://cedarfallsftc.weebly.com/
Seasons
Spring
Summer
Fall
Winter
School Types
Schools
Grades
10th Grade
11th Grade
12th Grade