Supporting our students ...
and connecting you with the Cedar Falls Community Schools
Please join us during our annual giving campaign and give the gift of education. Together we are making a difference, because Learning Can't Wait!
---
Join our Team: the Cedar Falls Schools Foundation is currently seeking candidates for the position of Executive Director. Click here for more information.
---
Thanks to the generosity of your gifts, we made 13 surprise classroom visits last month to award grants to 65 teachers!
Michelle Kirschner's students will soon be 'Bringing Home the Best STEM Books'. Every first grader will be given a book bag with books at the students' current reading levels to borrow. STEM books purchased with the grant are at various levels so all students will have multiple opportunities to read about different STEM topics throughout the year. Thank you Mrs. Kirschner, for using our donors' gifts to improve your students' reading opportunities!
Our last stop for this cycle of Excellence Grant awards was to Southdale Elementary. Thanks to Jill Whites' grant request, every elementary school will have supplies to support dyslexia-specific learning. The schools will have materials for reading and language activities and games, which can be sent home for student and family practice. Thank you for using your grant to provide a way for families to learn and play together!
---
Our first stop today was to Bridget Adams' class at Holmes Jr. High. She'll be using the Slykhuis Family Memorial Excellence Grant to purchase a 3D printer and a cricut for 7th grade explorator computer science classes, where students will be able to code and upload programs to microcontrollers and perform a variety of authentic tasks. The microcontrollers will allow the students to go beyond cardboard creations and actually design and create add-ons and attachments for their projects. Congratulations Mrs. Adams, and thank you for applying for this grant!
Rob Welter's science students will be planting and picking in the Holmes Jr. High gardents next spring. Expanding the student gardens and garden club (started with the help of a previous Excellence Grant award), will give students the opportunity to plan the garden setup, grow plants from seed, plant those seedlings in the ground, tend to those plants, harvest the produce, prepare the produce for consumption, and then market and sell their creations. Wow, that's a lot of activity and learning! Thank you Mr. Welter!
Thanks to the training Holmes Jr. High counselor Julie Rouse will receive with her Excellence Grant award, all Holmes 7th grade students will meet during Tiger Time with Tiger Talk Captains throughout this next school year. Together they'll work on 7th grade transition challenges and leadership training while building a positive relationship with their peer mentor. Thank you Mrs. Rouse, for helping your 'elementary graduates' with their success and transition to junior high!
---
Aldrich Elementary welcomed us bright and early this morning as we dropped in on three classrooms. First stop: Jen Tjaden's 1st grade class. Her students will soon be taking home book bags filled with books from the School-to-Home Book Connection lending library. The reusable books and bags will be enjoyed by young readers for many years to come. Congratulations to Mrs. Tjaden, on being this year's Karen and Jim Bolger Memorial Excellence Grant recipient!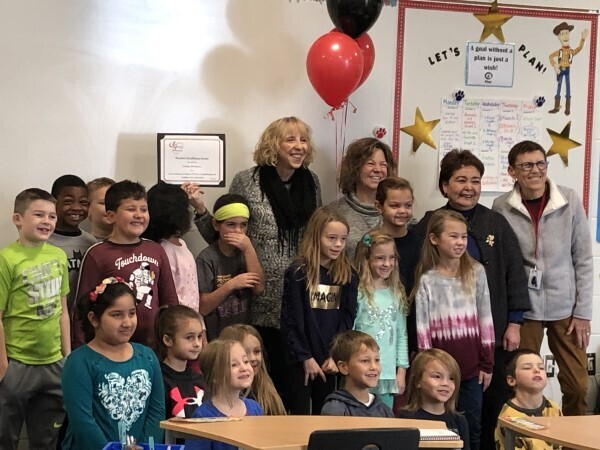 On our second stop at Aldrich Elementary we surprised Linda Withers and her 2nd grade students. We're looking forward to visiting again when the students become fairy tale and fable characters, with the help of a professional storyteller and a mime. They'll be using their new masks and props to improve their reading fluency, comprehension and oral reading confidence. Mrs. Withers, thank you for your innovative and engaging literacy techniques!
Next, our balloons made an apprearance in Angela Webb and Jeb Batterson's 4th grade rooms at Aldrich Elementary. We practiced saying 'Dynamic Duino', the name of the Hyperduino Mini Makerspace kits they'll soon purchase. The 4th graders were very excited to learn they'll be exploring new STEM skills during makerspace time, with their robotics and coding kits.
Our last stop for the morning surprised Maria Perez and her high school STEM class, with a grant to provide STEM summer camp scholarships for women and minorities. The scholarships will be available for eligible CF high school, Peet and Holmes Jr. high students this next summer. Thank you Mrs. Perez, for using our donors' gifts to introduce minority students to the possibilities available in STEM related careers.
Keep checking in, we still have 5 more surprise Excellence Grant visits!
---
Congratulations to Miss Edson! This morning her Orchard Hill Elementary Kindergarten class was very excited when we surprised their teacher with the Carol Brenden Memorial Excellence Grant. Traci Edson will be purchasing OSMO kits for her students, to help them learn letter identification, letter sound recognition, simple word building, vocabulary and number identification. We're looking forward to visiting them again when they're practicing their OSMO lessons!
Next we stopped by North Cedar Elementary to surprise Mrs. McCartan and her third grade class with an Excellence Grant from the Legacy of Learning Fund. Her students, as well as Mrs. Gary and Mrs. Chambers' third grade students, will soon be decoding and comprehending complex texts with their new Scholastic Short Reads reusable materials. Thank you Jennifer McCartan, Stacy Gary and Angie Chambers, for using our donors' gifts to promote a love of reading for your students!
We happily finished our surprises for the day in Mrs. Kaddatz' North Cedar music class. She'll be keeping their brains and bodies engaged as they speak and play poems on their new Say and Play frame drums. Be sure to invite your friends to their music concerts and watch them perform 'Peter Peter Pumpkin Eater' and 'Criss Cross Applesauce". Congratulations to Katie Kaddatz!
Remember to check back next week, we still have 9 more surprise Excellence Grant visits!
---
Look who we surprised this morning! Congratulations to Mr. Jennings! We dropped in on Ethan Jenning's PE class this morning and surprised him with this fall's first Excellence Grant. He'll be using the award to purchase a rowing machine for Peet Jr. High's fitness room, where the students and staff can "Row to Fitness."
We'll be making 12 more surprise visits in our schools over the next two weeks, be sure to check back in to learn who receives the next award.
---
Thank You For Your Gifts!
Our students are reaping the benefits from the extraordinary partnerships we have with our generous donors.
Our Foundation's goal is solely to provide support for our district, where all students can thrive and achieve academic excellence. All of our efforts are directed toward connecting our students with our communities, as we collectively support their learning experiences.
Thank you for helping us support these experiences, and our District teachers and staff, as they lead each and 'every student, every day'!
---
Hats Off to CAPS Supporters!
The Center for Advanced Professional Studies (CAPS) is expanding the professional business opportunities available to our students this fall, thanks to our donors' gifts. Without the generosity of the Waschek Family, Viking Pump, Far Reach, Hawkeye Community College, CFNEIA, UNI and the many gifts from individual donors, this collaborative program between our business community, our school districts and our students would not be possible.
Thank you!
---
Connecting Our Students
connect>CF, a partnership program between Cedar Falls Utilities and our schools, gives families that currently can't afford home internet service the opportunity to connect at a lower cost. Our generous donors, community service organizations and local businesses are helping eliminate the 'homework gap' many of our students face each day. Thank you to Dalton Plumbing, Heating & Cooling, Kryton Engineered Materials, Veridian Credit Union, Cedar Falls Walmart, Rotary Club of Cedar Falls, Viking Pump, Cedar Falls Lions Club, and our very generous individual donors for recognizing this need and making a difference!
---
Sarah and Lilly Explain How You Can Help
---
   Download Our Brochure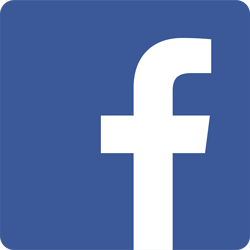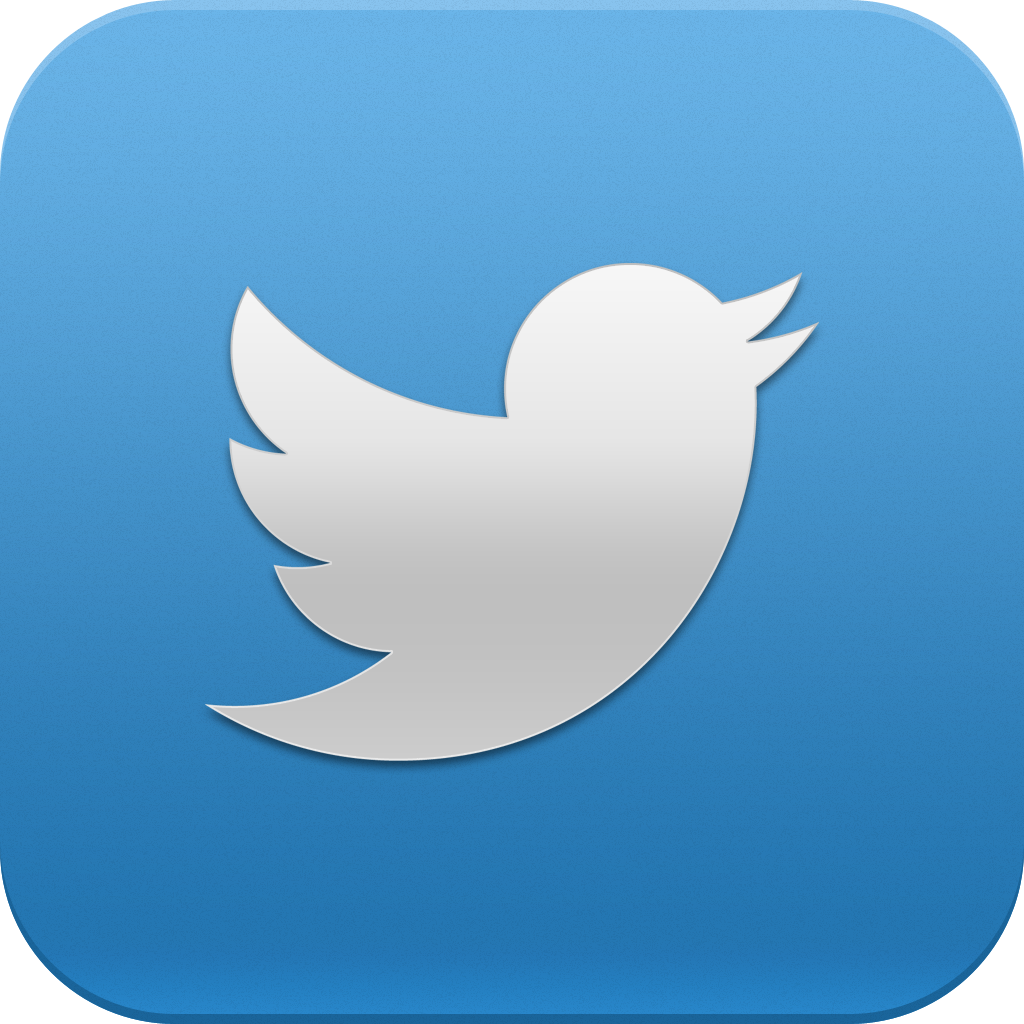 Receive Our Newsletter
The Cedar Falls Schools Foundation was established to enhance "A Tradition of Excellence" and support the Cedar Falls Community School District by generating resources and advocating for quality public education. There are many ways you can help the Cedar Falls Schools Foundation make an impact:
Donate online or through the mail to the Cedar Falls Schools Foundation
Join the CFCS Alumni Network
Establish a grant or scholarship
Sponsor a CFS Foundation event or campaign
Build or contribute to an endowment fund
Include the CFS Foundation in your estate plans
Give a donation of stocks or bonds
Give  to the annual Tradition of Excellence campaign
Volunteer to assist with an event or campaign
Volunteer on a Foundation committee (call us or mail this form)
Get in Touch
Cedar Falls Schools Foundation
602 Main Street
Cedar Falls, Iowa 50613
Phone: (319) 268-7007
E-mail: foundation@cfschools.org
The Cedar Falls Schools Foundation is an Iowa nonprofit corporation for the sole benefit of the Cedar Falls Community School District and is exempt from federal income taxation under Section 501(c)(3) of the Internal Revenue Code./