Thursday, March 09, 2017
Cross Named Principal for Aldrich Elementary
District
District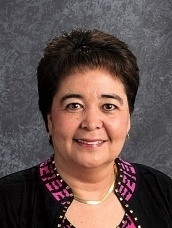 Cedar Falls Schools' Superintendent Dr. Andy Pattee is pleased to announce Kim Cross will serve as the first Principal for Bess Streeter Aldrich Elementary, which is set to open August 2018. This will be a new assignment for Ms.Cross, beginning with the 2018-2019 school year. She is currently Principal at Southdale Elementary.
"The district is extremely fortunate for Kim to make this move to Aldrich Elementary. Her experience and knowledge will be ideal as she opens the new building and builds upon her connections with staff, students and families," said Pattee.
"I am really looking forward to helping the district with the new Aldrich Elementary. My experience with helping to build the new Lincoln in 2001 will lend itself well with building and moving into Aldrich Elementary. It is an exciting time and I am thrilled to be a part of it!" said Ms. Cross.
Ms. Cross has 14 years of teaching experience in Sacramento, California, and at Hansen Elementary. She also has 19 years of administrative experience: she served for three years as principal in New Hartford, was co-principal with Deb Beving at Lincoln Elementary for six years, principal of Orchard Hill Elementary beginning in 2007 and the past three years at Southdale Elementary.
She earned her Master's Degree in 1988 and administration certificate in 1998 from the University of Northern Iowa; and her Bachelor's Degree in 1984 from Graceland University.
Ms. Cross and her husband, Chris Hansen, have two children at the high school.